Dynamic Grading's algorithm requires some amount of lookahead time for best results. As the actual required latency depends on the response setting, and most hosts do not deal very well with variable latency plug-ins, we have to report a constant worst-case latency to the host. Currently this is the best way to provide a consistent and smooth user experience throughout different host software.
Yes you can! In Dynamic Grading, you can easily adjust the output level by moving all target handles (the ones to the right) at once. To do this, just grab the middle of the target body range and move it up or down.
Similarly, you can move all handles together by grabbing the middle of the source body range on the left. This corresponds to adjusting an input gain and at the same time compensating the output gain in opposite direction, which is useful when you want to adapt to a changed input level in a neutral way.
An additional parameter to control a dry/wet mix is the most requested feature for Dynamic Grading, even back during the private test phase. At the same time, it would be the easiest to implement. So why don't we just add it?
Parallel "New York Style" compression is a widespread technique where you add a heavily compressed version of a signal to the original one. That way, you get a more compact signal, but without sacrificing the liveliness of transients. Sometimes it's also described the other way around: "breathing some life back" into an overcompressed signal by adding some of the original signal. There are countless articles and videos on the web explaining how to do it.
In fact, parallel compression is a rather convoluted and opaque way of achieving something that is much easier and more intuitive to do in Dynamic Grading. When you use Dynamic Grading to only compress the body range, while leaving the high and low tails intact, you get the same effect as New York Style Compression, but in a much more intentional and comprehensible way. So instead of having to adjust threshold, ratio and dry/wet mix of a parallel compression setup, you basically only need one mouse drag in Dynamic Grading.
Here's a typical New York Style setting in Dynamic Grading, where the body range is compressed while the high and low tails are remain unchanged.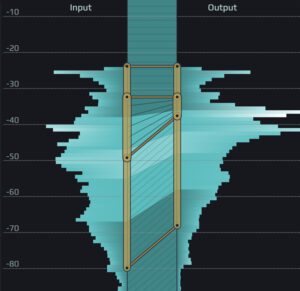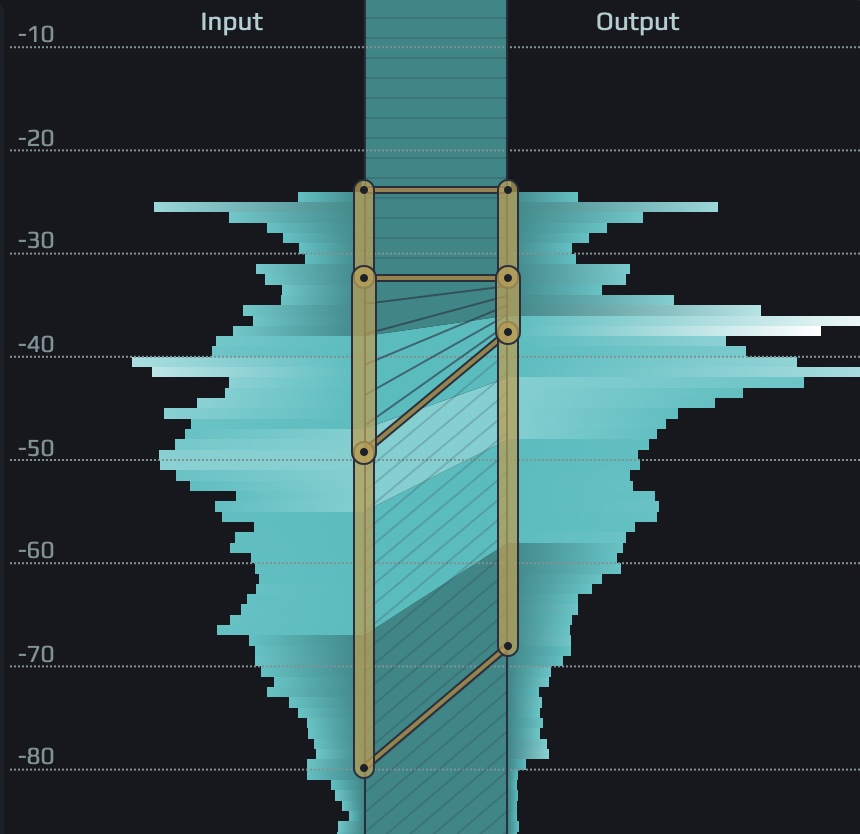 The graphic approach makes it much easier to use this classic compression recipe with intention and tailored to the track you're working on. Adding a dry/wet mix on the other hand would obfuscate the clarity of Dynamic Grading's approach to dynamic processing.