Hands-On Dynamic Processing
What would dynamic processing be like if nobody had ever invented the compressor? Dynamic Grading makes your audio dynamics visible and tangible. Get your tracks under control with this unique and versatile dynamic processing plugin. Forget about those clumsy compressors, expanders and gates.
Dynamic Grading is an entirely novel approach to dynamic processing of audio. Unlike traditional dynamic processors like compressors or expanders, which are notoriously hard to adjust, Dynamic Grading lets you mix with more confidence than ever before. It does so by showing you an easily comprehensible histogram of audio dynamics, providing you with intuitive and easy-to-use means for manipulating it graphically, and using sophisticated and musical dynamic processing algorithms.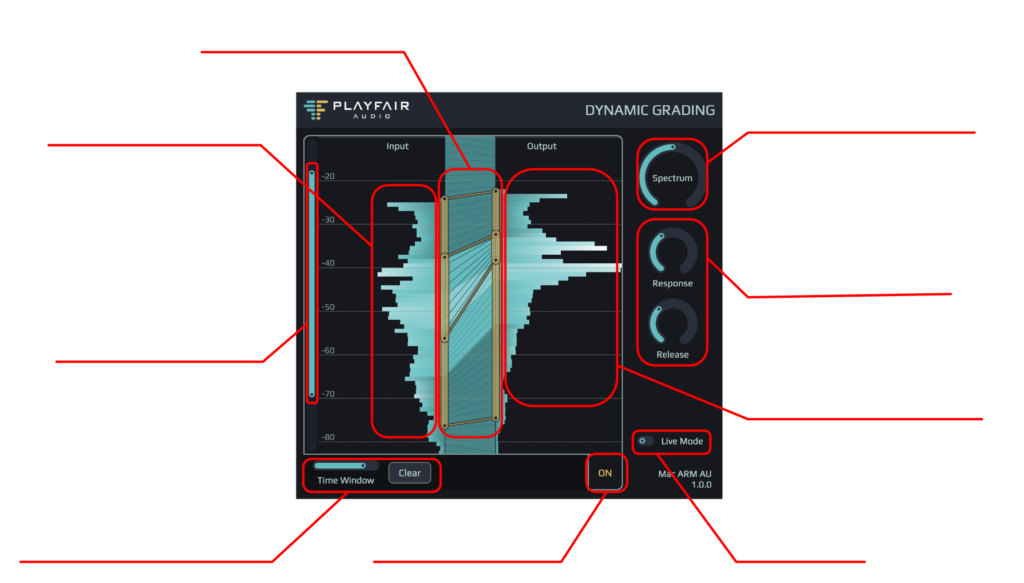 The Dynamic Grading method is inspired by digital image processing tools, where the use of histograms and grading curves is well-known and established to adjust the dynamics of brightness in images. With Dynamic Grading, these concepts have been adapted and tailored to practical use in music production and audio engineering for the first time.
Our plugin is designed to make mixing a song, adjusting movie dialogue or podcasts and mastering albums an intuitive, fast, and enjoyable experience, as easy as drawing a stick man.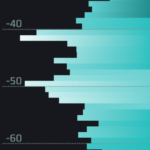 Get a visual overview of your signal dynamics instantly and pinpoint important parts of the dynamic range.
Locate what's relevant and shape it to exactly fit your mix's needs.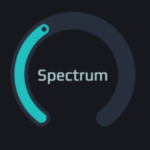 Dynamic Grading is designed with creative expression in mind. It extracts the essence of audio dynamics, giving you maximum control.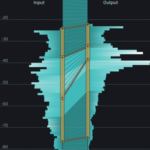 Goodbye Threshold and Ratio. Getting all your tracks into the right place has never been easier.
Hear and see Dynamic Grading in action
See how easy it is to start working with Dynamic Grading in this video. We demonstrate how to build a strong rough mix with the right amount of punch in just a few minutes, while fixing some problematic noise and reverberation present in the source audio along the way.
Dynamic Grading allows you to shape dynamics in ways you would have never thought of with traditional tools. And it's so intuitive that you don't even have to listen to the master bus to build a rough mix where each instrument is in the right place.
Download Dynamic Grading for your operating system below. The fully functioning trial version is free for 14 days. After trial expiration, a license must be purchased.
An iLok account is required to activate the trial and/or full version.
2GHz CPU, 4GB RAM
macOS 10.10 or later
Intel & Apple Silicon Native
AU, VST3 or AAX compatible host (64 Bit)
2GHz CPU, 4GB RAM
Windows 7 or later
VST3 or AAX compatible host (64 Bit)


Learn more about Dynamic Grading and its usage in practice on our Blog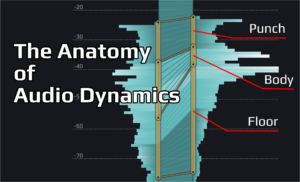 Dynamic Grading's histogram views are a quite unfamiliar sight in the audio world. In this post we show how to interpret these graphs to get
Read More »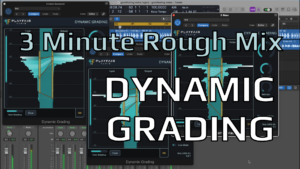 The basics of using Dynamic Grading by example. In this video we quickly build a rough mix out of 3 tracks: Drums, Bass and Guitar.
Read More »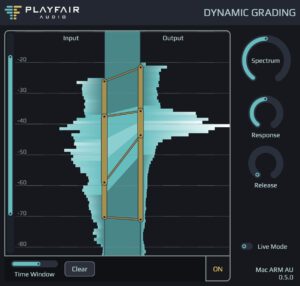 What would dynamic processing be like if nobody had ever invented the compressor? Dynamic Grading makes audio dynamics visible and tangible. Get audio tracks under
Read More »